Poinsettias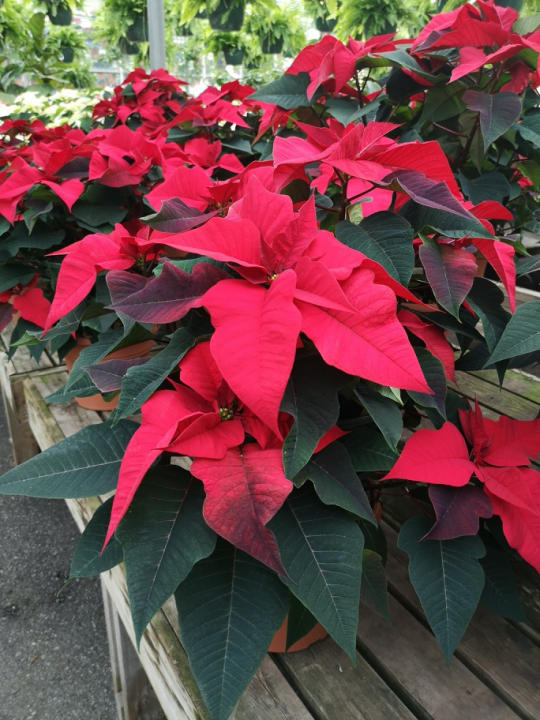 The story behind poinsettias is an interesting one. These vibrant plants are native to the rocky canyons of Guatemala and Mexico. Poinsettias were cultivated by the Mayans and Aztecs, who valued the red bracts as a colorful, reddish-purple fabric dye, and the sap for its many medicinal qualities.
Decorating homes with poinsettias was initially a Pagan tradition, enjoyed during annual mid-winter celebrations. Initially, the tradition was frowned upon, but was officially approved by the early church around 600 AD.
Fast forward to 2021 as we are releasing our homegrown Poinsettias. Our grower has been doing these incredible plants for more than 30 Years. Marc & his team have been nurturing these beautiful Christmas flowers since July and hope you enjoy them just as much as we have while watching them change colors in our greenhouse.
Our first batch is available to purchase in our retail house. More variety and color will be available in the coming weeks.
The Growing Team grows Poinsettias for our Garden Centre and for garden centers all over British Columbia.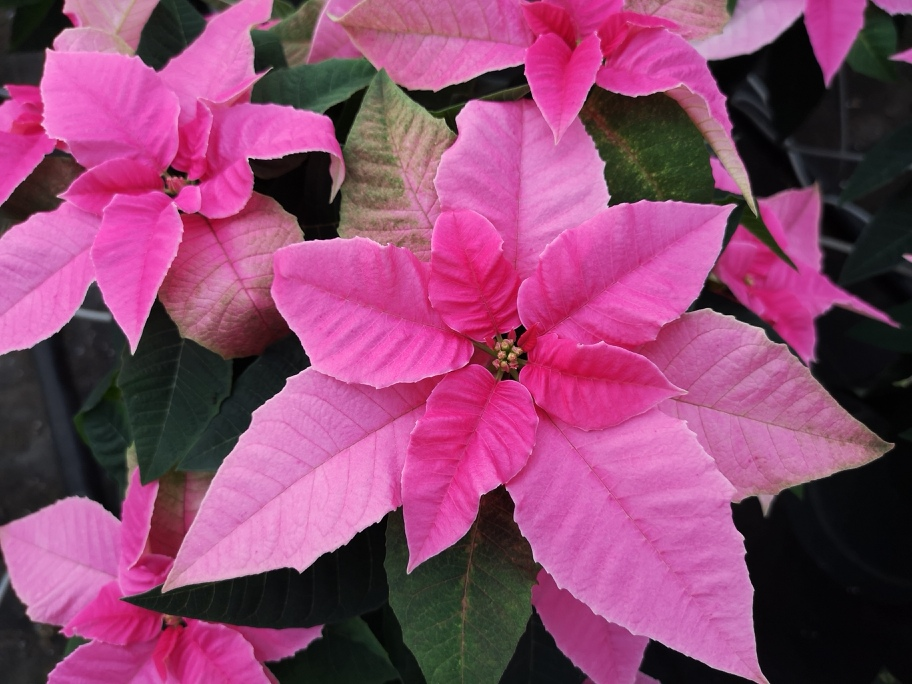 PRINCETTIAS
Princettia is a new style of Poinsettia. It's sure to provide instant ambience wherever you place it in your home. Princettias have a compact growth habit and strong branching. Princettias looks slightly different than the traditional red Poinsettias. Its colourful bracts are smaller, thinner, and exquisitely bountiful. Available in various vibrant shades of pink, white and red, Princettia is an autumn and holiday season must-have!
Our Princettias are homegrown here at LMG. We have 4 colors available: Princettia Pure white, Jadore hot pink, Jadore light pink and Jadore pink. Available in 4" pot and 6" pot sizes.
Princettia Pure white is stunning, elegant and a real show stopper!