Item #56-99028 "Single Light Cord With Light Bulb" Village Accessories from Department 56. This switched cord with 120 volt bulb will replace cords in many Village Buildings.Please refer to product packaging to purchase the correct replacement bulb. Size: 3 in H x 2 in W x 60 in L Collectors Notes Introduced December 1991
For local Chilliwack flower deliveries and surrounding areas.
Same day delivery is available provided your order is in before 12pm (Noon).
We will call the person who receives the flower delivery to ensure they are home to accept the delivery.
No delivery is available on Christmas Day, Boxing Day or New Years Day.
During busy holiday times we always recommend placing your order well in advance. Valentine's and Mother's Day are generally the busiest flower-giving times during the year. For Mother's Day in particular, we recommend choosing a delivery date on the Friday or Saturday before busy Mother's Day. Mom will love the early gift of flowers!
For some locations, or for some very special, rare and exotic floral gifts as well as fruit & gourmet items, same day delivery may not be possible.
We cannot always guarantee AM or PM delivery times, but are always willing to do our best to meet your time-of-day requests, whenever possible, except for Valentine's Day and Mother's Day.
USA Delivery
Will be shipped using Postal Service.
International orders are a flat shipping rate of $40
Please allow 6-9 business days for your package to arrive.
There may be items that we cannot ship to the United States due to restrictions. We will notify you if this is the case.
Canada Delivery
Will be shipped using Canada Post (4-6 Business Days)
Canadian orders are a flat shipping rate of $30
Please allow 4-6 business days for your package to arrive.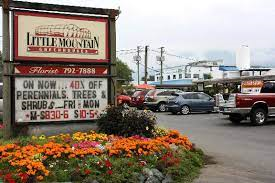 You can visit our garden centre in Chilliwack:
47558 Yale Road East
Chilliwack, BC V2P 7N1

We are open 7 days a week.
Monday – Sunday: 9:00am – 5:00pm
Closed Dec 25, 26 and January 1st.